WHEN YOU LAUNCH YOUR PROGRAM IT'S VITAL YOU HAVE A WARM, INTERESTED LIST TO BUY WHAT YOU'VE GOT.
Email has been shown time and again to give the best ROI when it comes time to selling your courses and products. So even if you are growing your community via the social media channels, it's important to get your audience to opt in to your email list.
When it comes to Opt-ins, squeeze pages, lead generation, funnels and all that jazz, I've got you covered.
Here's the funnel I'll build out for you so you can continuously grow your list: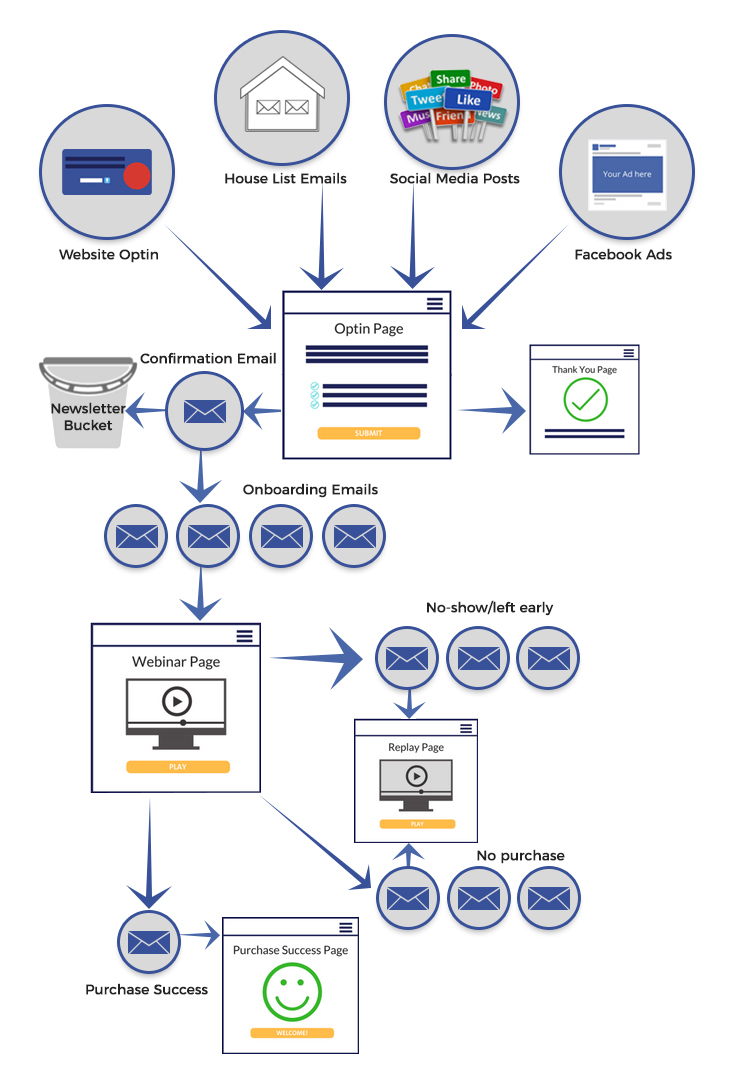 Click on the tabs below to see what you get at each stage of your list-building funnel.
Design your lead magnet graphics
Design and create optin (squeeze) page
Create lead magnet form on optin page
Connect to your email package
Create Thank You page
Format lead magnet
Upload lead magnet to website
Create lead magnet delivery page
Write 2 invite emails to your house list
Create Banner Ad. on your business website
Create Facebook Ad assets (See Facebook Ad. Assets for more details)
Identify Facebook audiences for you to target with your ads
Upload your email list to create Facebook Custom Audience
Create 3 graphics for Facebook ad.
Write 3 headlines for Facebook ad.
Write 3 text ads for Facebook ad.
Post OptIn Emails
Write 1 delivery email
Write 4 post-download emails
 Write 1 download email
 Write 4 follow-up emails providing value so they can get to know you.
Do You really need a Funnel to Grow Your Email List?

Even if you currently have a large following on one or more of the social media channels, you are CONSTANTLY at the mercy of algorithm changes. These channels are now pay-to-play. This means if you want your posts to be seen by the majority of your followers, you have to pay for the privilege.
You don't have these problems with an email list. When you build it, it's yours. Period.
So even if you do have a decent following on social media, one of your goals should be to get their first name and email address onto your email list. You do this by offering them your lead magnet, and then you nurture them with your follow-up email series--all on autopilot.
Even when you have a decent-sized email list, you need to continue to grow this via funnels to bring fresh sets of eyes to your offers.
BOTTOM LINE:

IF YOU WANT THE POWER TO HAVE PREDICTABLE, REPEATABLE & SCALABLE INCOME ONLINE, YOU HAVE TO BUILD YOUR EMAIL LIST
The beautiful part of having your funnel process in place is your investment will pay for itself Many. Times. Over.
I don't know what the average income from your program is, but if that average is around $500, then your investment of $1497 to get your funnel created and fully functional for you will be recouped within only 3 sales!
Your done-for-you funnel is the ultimate gift that keeps on giving.
If the funnel you need is different, or if you have any other questions, Contact me via the form below and I'll get right back to you.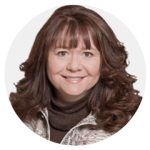 Catherine Trebble
Chief Supporter at Support Your Brilliance