Picture this – Tweets for your business are rolling out on schedule, your followers are re-tweeting and sharing your great content, leads are pouring in, appointments are being booked and business profits are sweet. Life couldn't be better because you've finally discovered what your beauty business needs to be doing on Twitter.
This really doesn't have to be just a dream!
Many professionals in our community have been using Twitter successfully for years, while others are just learning how to cash in on Twitter's rising popularity. Understanding and being able to exploit the Twitter platform to transform your business takes effort. After all, it takes a while to get used to figuring out what to tweet, then figuring out how to write your message in 120 to 140 characters!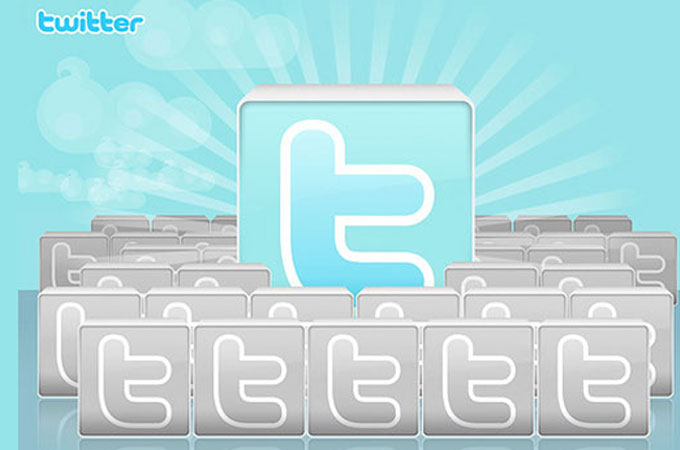 Here are 7 tips to help you to achieve success for your business on Twitter:
1. Style Counts
In our businesses we focus on making an impression. It's exactly the same when marketing your brand. First impressions count, so make sure your Twitter brand page provides lots of eye candy and is highly informative. Use the following checklist to add style and substance to your brand page.
Make sure you create a great handle (Twitter name). Keep it short and easy to remember, the maximum number of characters is only 15. Ideally you should use your brand name if it fits into 15 characters.
Keep your graphics simple. Test how these look viewed on a mobile device or phone.
Choose a colour scheme that matches your brand colours
Use a high-resolution cover image that captures the essence of your brand. The size should be 1500 x 500 pixels.
Create a concise description that includes your best keywords. If you specialise in leadership consulting then make sure that phrase is in your description.
Check your Twitter brand page in several different browsers and on different mobile devices to make certain they display properly and are readable regardless of the device being used to view your page.
2. Personality Plus
Work out your brand's personality or persona. Make sure anyone working with your Twitter feed understands what your company persona is and that what they contribute reflects that persona and expresses the same voice you have so carefully developed for your brand.
3. Keep It Short
Getting others to retweet your tweets is an important part of leveraging Twitter for marketing your business. Keep tweets to 120 characters because when someone retweets, Twitter adds on your handle, an "RT", a space and a colon, so using the max number of 140 characters in your tweet will reduce retweets.
4. Keep the Focus on Your Clients
Everyone loves public recognition. Relate positive stories relevant to your audience and tweet about client successes when they give you permissioned testimonials.
5. Use Twitter Lists
Twitter lists are one of Twitter's most valuable and under utilised features. Create public and private lists to organise accounts you follow into targeted buckets. By creating public lists of influencers and industry accounts you provide extra value to your customers and prospects, as those lists become resources they too can follow and access information from.
6. Hashtag Consistency
Get familiar with how other aesthetic, salon and spa professionals use hashtags on Twitter. Do your research and create a list of hashtags commonly associated with your sector, and USE them! And how about creating your own hashtag? Mine is #FullAppBook
7. Schedule and Pin Your Tweets
There are lots of good scheduling tools to help you to post your tweets when people are most likely to see them such as MeetEdgar, PostPlanner or Buffer. If you have a Tweet that's generating a lot of traffic and engagement and you want to make sure anyone visiting your Twitter page sees it, pin the Tweet to the top of your profile page.
Following these 7 Twitter tips will boost your presence on Twitter.
Catherine Trebble works with authors, speakers, consultants, coaches and solopreneurs to help them to make the most of the internet and social media channels to get their brilliance out into the world. You can contact Catherine here>>