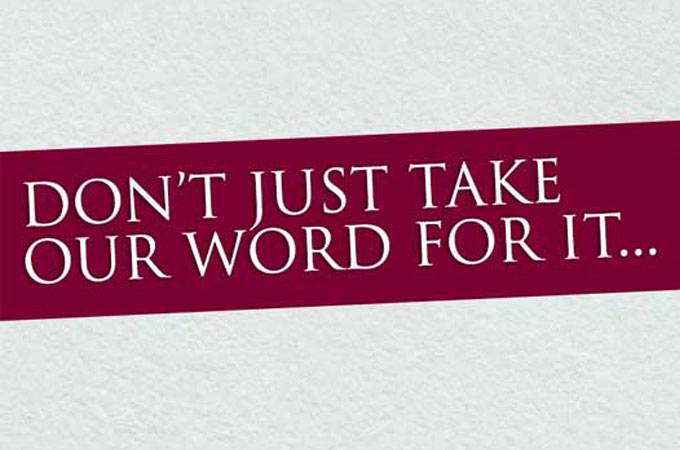 So what is a Testimonial?
'Testimonial' comes from an old latin word meaning 'evidence'.
Here are two definitions I found:
•    A statement in support of a particular truth, fact, or claim.
•    A written affirmation of another's character or worth; a personal recommendation.
You want something that will convince prospective clients you can get the results they're after. The person providing the testimonial needs to be guided by you on what to say.  This doesn't mean putting words in their mouths, however if you don't provide some sort of framework on what you're looking for you can end up with a testimonial that sounds something like "Debbie is great, I enjoyed working with her". This isn't going to set a fire of desire under anyone to want to work with you!
Guidelines to Getting Effective Testimonials:
Use positive feedback given to you on your comment cards, surveys and online reviews.
When you need to train a new team member, or they need to practice a newly introduced treatment, it's a good idea to offer this treatment for free – if the model will agree to allow us to use their before / after pictures, and to give us a testimonial afterwards.
 ALWAYS ask the model to sign a consent form.
Make sure the person will allow you to use their full name and postal code, otherwise the testimonial may not be considered to be genuine by your reader.
Don't be tempted to edit the testimonial.  Even though there may be some grammatical errors, it's much better if the testimonial is in the person's own words.
A picture of the person giving the testimonial shows the testimonial is genuine.
To get the most out of testimonials to express your credibility, ideally you need to guide the person by giving them a list of questions to answer.
Where to Use Testimonials
Use your testimonials everywhere in your marketing.  On your website, Facebook, Twitter, newsletters, blogs, business cards, brochures, advertisements and anywhere else you can think of.
Frame them and hang them in your office.
Put them in a nice binder and keep them in your waiting room for your clients to browse through.  Why would you want your clients reading glossy magazines full of advertisements for your competition, when they can be reading what happy clients have to say about YOU?
And don't forget about online testimonials via directories and websites such as Yelp. Encourage your clients to go online and leave comments about your services, these will also boost your website 'findability'.
Catherine Trebble works with authors, speakers, consultants, coaches and solopreneurs to help them to make the most of the internet and social media channels to get their brilliance out into the world. You can contact Catherine here>>